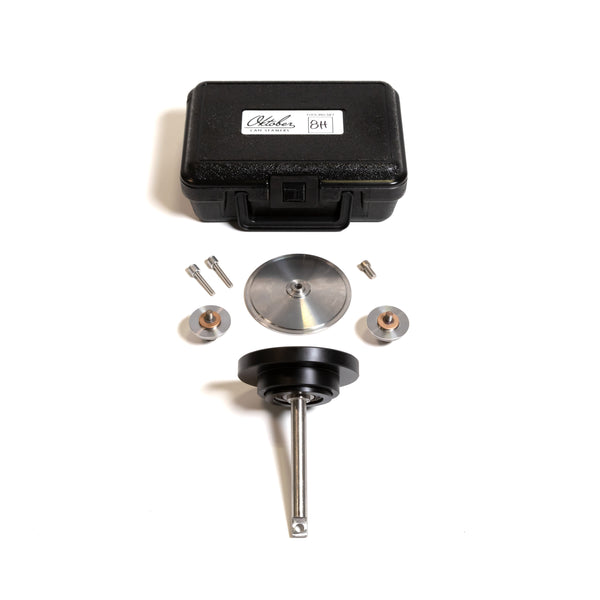 Tooling set -H-  specifications and compatibility

This tooling set for MODEL 8 automatic can seamers is configured to seam steel cans with size 401 foil ends (tops). It comes standard with an adapter for 508 and 700 height cans. Custom adapters for other size 401 end cans are also available upon request.
For coffee beans, we suggest 10-13oz of beans for 508 height cans, and 12-16oz of beans for 700 height cans.