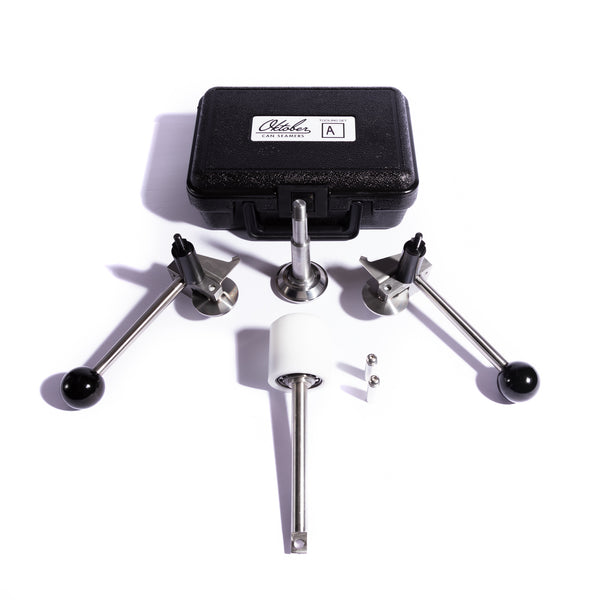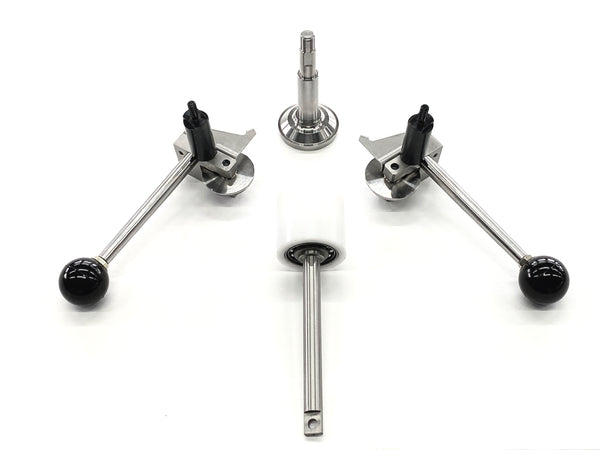 Tooling set -A-  specifications and compatibility

This tooling set is compatible with Oktober Model 7 Can Seamers, and is configured to seam aluminum beverage cans with size 200 ends (tops).  It comes standard with an adapter for 250ml cans.  Optional adapters for 6.8oz and 5.5oz slim cans are also available.  Other 200 end slim can sizes are also possible with custom adapters.  
The "Can End Type" drop-down menu allows you to choose the profile of the ends you plan to seal.  All profiles create the same quality seam; choosing which type should be based on the source of cans you plan to use.  See our FAQ page for more info.