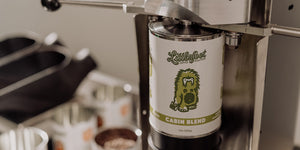 Why cans for coffee?
Freshness. Sustainability. Visibility. Production Friendly. Stackable. Available.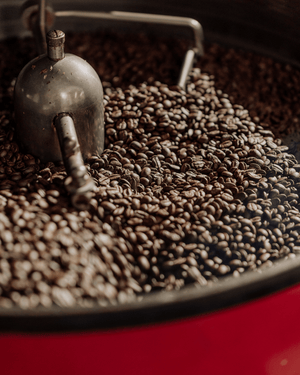 Freshness.
Cans offer the highest quality protection for roasted coffee. The one-way degassing valve supplied on the can ends allows coffee to be packaged immediately after roasting, minimizing the time beans are subjected to oxygen and light. The hermetic seal and carbon dioxide atmosphere inside the can maximizes shelf life and product quality.
Sustainability.
Steel is globally the most recycled material, with around 80% recycled worldwide. Metal cans are infinitely recyclable, vs plastics that can't be made into most products after recycling. We clearly need to minimize putting plastic in our environment through single-use packaging.
Visibility.
Cans look great on the shelf! They offer a full 360° canvas to creatively exhibit your brand and have a premium look and feel that stands out against bags. They are also stackable, allowing them to be displayed in new ways and locations.
Production friendly.
Cans are super easy to fill and seal. That means less spillage and faster filling times. It takes only minutes to learn and seconds to seal (seam) each can, and once sealed the cans can be stacked for shelf storage. Our can seamers are plug and play, simple to operate, and will remain reliable for many years with minimal maintenance.
Stackable.
Did we mention the cans are stackable? They are stackable. Stackability is neat.
Literally.
Available.
Steel cans are made right here in the USA, with USA sourced steel. We typically ship brite cans out the same or next day and can usually ship custom labeled cans in about 3 weeks. Stay nimble with minimum orders of 400 cans. We also allow multiple label designs within the minimum order. Our can seamers typically have less than a two-week lead time.
We are happy to suggest checking out these other can suppliers as well.
Container Supply Co.
Container Supply co has been our partner on this project from the beginning and are great people to work with and very knowledgeable. They manufacture the cans right here in the USA and offer lithography printing options. We source our cans through them, so if you are looking for quantities of 4500 cans or more and/or are located on the west coast you should absolutely check them out.
Roastar
Roastar's digitally printed coffee cans stand 5.5" tall, 4.125" wide, holding approximately 10-12oz of whole beans. With a minimum order quantity of 100, cans come with sleeves of valved, peelable seam tops to retain the freshness of your roasted coffee and three recyclable lid options in silver, black, or clear. With the highest oxygen barrier around, Roastar's cans protect the freshness of your coffee longer than any other packaging, and are 100% curbside recyclable.