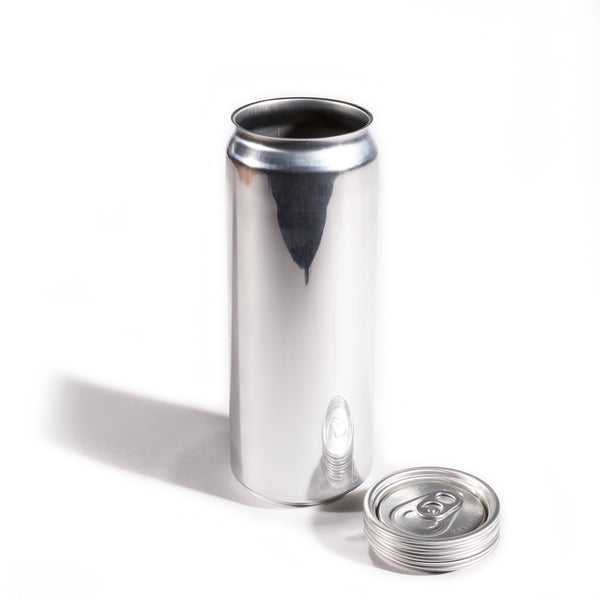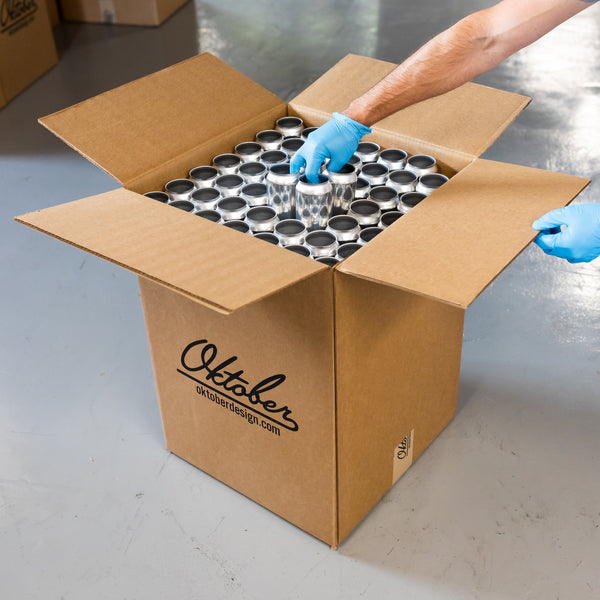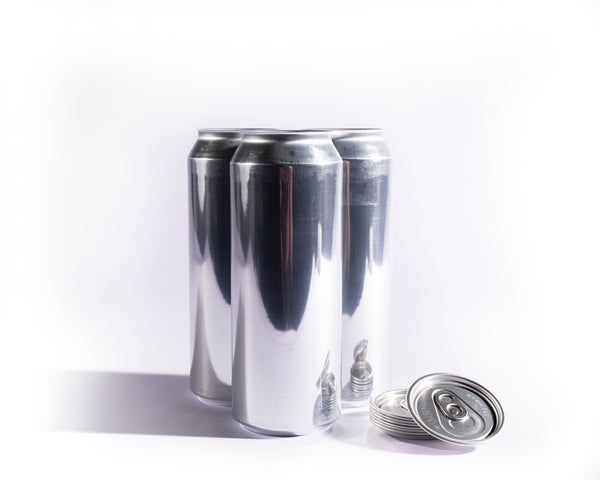 Box of 144  (Cans including ends)
24oz "Tall Boy" beverage cans INCLUDING 206 CDL profile ends (tops). 
The cans are packaged in a 21 x 21 x 24 double-wall corrugated box with packing paper separating each layer of cans. Ends are packed in the box wrapped in paper in packs of 48.