Lower Adapter Wave Spring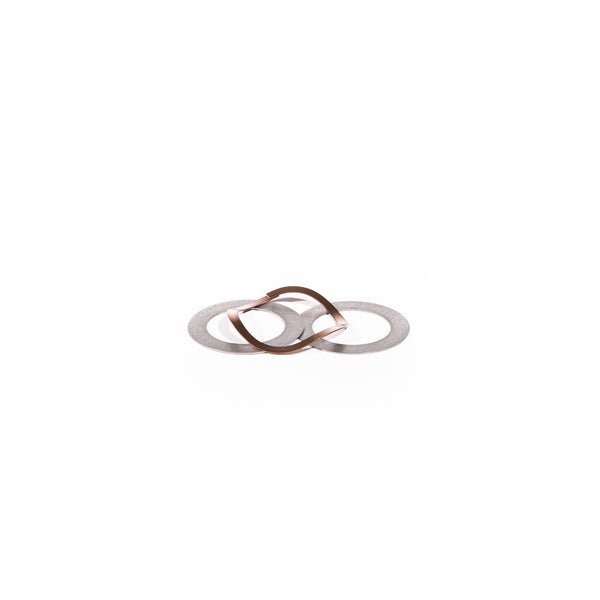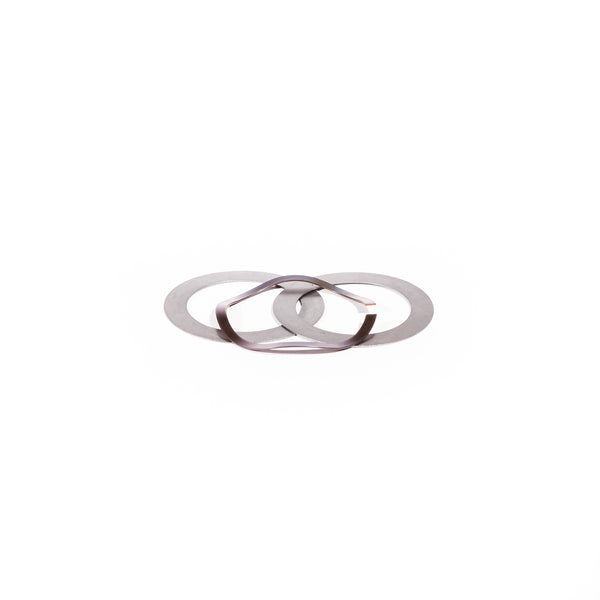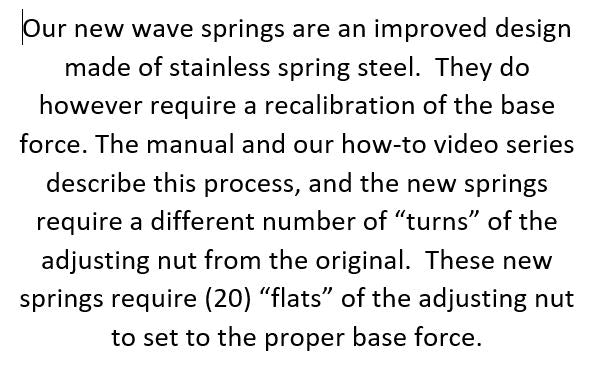 Replacement wave spring/washer set. These are located under the lower chuck, and should be periodically inspected, cleaned, and lubricated.
Please choose the correct spring for your model can seamer.
Our new wave springs are an improved design made of stainless spring steel. They do however require a recalibration of the base force. The manual and our how-to video series describe this process, and the new springs require a different number of "turns" of the adjusting nut from the original. These new springs require (20) "flats" of the adjusting nut to set the proper base force.
Model 7-F,G / MK32 for 32oz, 750ml or 1000ml cans.
Model 7-E for 24oz cans.
Model 7-A,B,C,D / MK16 for all other can sizes.