SL1-B Homebrewer Can Seamer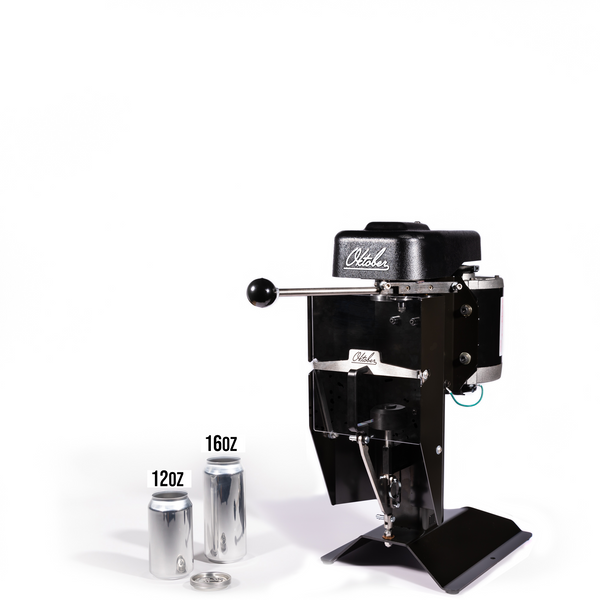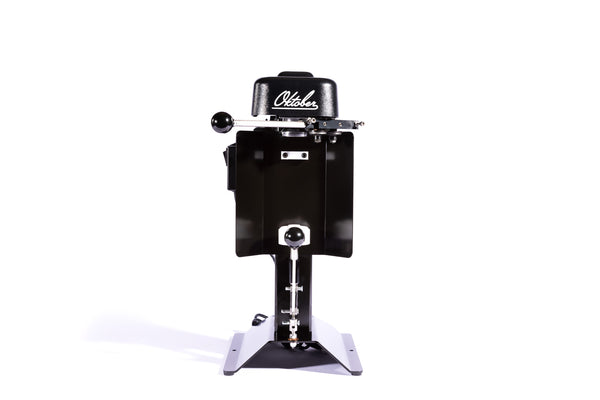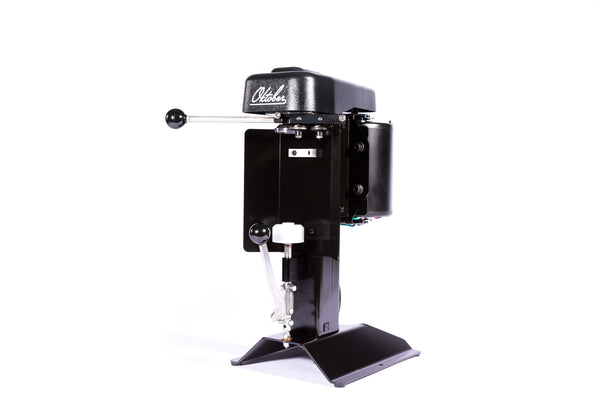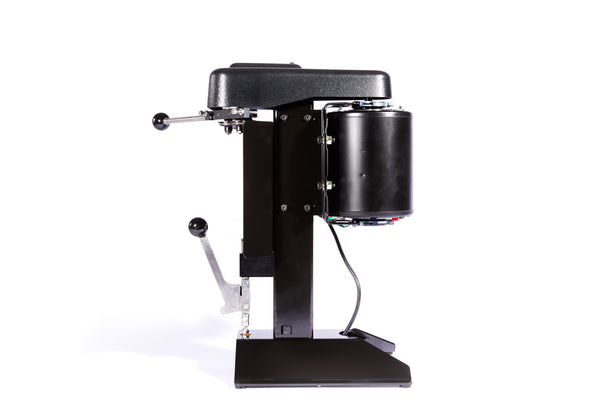 NEW! The SL1 splash guard is now a pre-assembled option!
The SL1 Can Seamer is designed to seam aluminum beverage cans with size 202 ends (tops). It comes standard with adapters for 16oz and 12oz cans. Because it shares the same upper and lower chucks and adapters as size 202 end MODEL 7 can seamers, it can be set up for size 202 B64, CDL and SuperEnd(R) (360 end(R)) profile ends, as well as optional can sizes like 500ml, 8oz "SLEEK", etc. There is also an option for 230V 50Hz power requirements (export model).

Additional Shipping Information:
Oktober Can Seamers and Crowler™ Can Seamers have a standard 2-week lead time to ship. Should you need your seamer sooner, please contact Info@oktoberdesign.com for assistance. We cannot guarantee expedited shipping, but will try our best to accommodate you. Thank you!
What is the difference between the SL1 Homebrewer seamer and the Model 7 – B Professional seamer?  
The Model 7 – B and SL1 can seamers share many components and features.  Both produce high-quality seams.
The Model 7 – B is designed for professional businesses and continuous heavy use with simple quick daily maintenance.
The SL1 was specifically designed for less frequent use and requires a higher frequency of maintenance per can, making it ideal for hobbyists.     
Specifications:
1 Year Parts Warranty
Standard 16oz and 12oz cans, B64 202 ends
Same optional lower adapters and upper chucks for Model 7 – B seamers (excluding 200 end tooling)
Power:  1/4hp drive
Weight:  27lbs
Footprint: 9.25 wide x 10.5 deep x 19.25 tall
Patent Pending
Comes in any color you want, as long as that color is black.