401 x 700 Steel Cans (incl. Vented Foil Ends)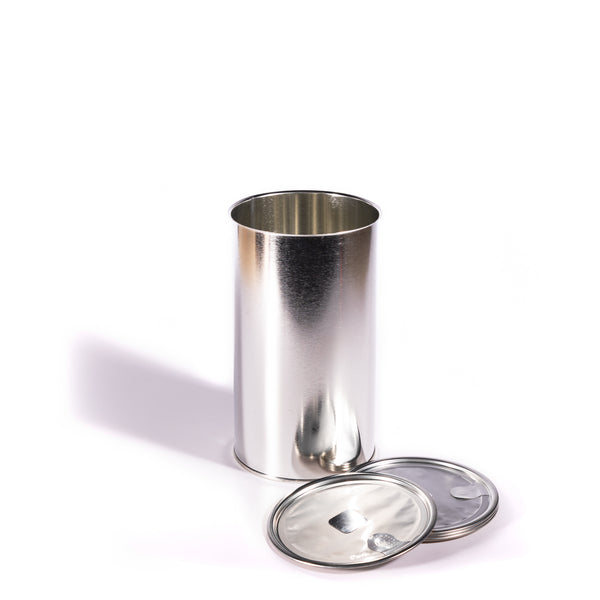 Why steel cans for coffee? 
Freshness. Sustainability. Visibility. Production Friendly. Stackable. Available. Learn more here.
Box of 100 (Cans including ends)
401 x 700 Cans INCLUDING ends (tops).
12-16oz of whole bean coffee is recommended for this size can. 
The Model 7-H can seamer is required to seal size 401 cans (other models can not be retrofitted)
These steel cans are packaged in a 21 x 21 x 29in double-wall corrugated box with packing paper separating each layer of cans. The Vented Foil Ends are full-opening peel-off aperture with a center vent for off-gassing of goods such as roasted coffee beans.  The ends are packaged and shipped in a separate 6 x 6 x 9in box.