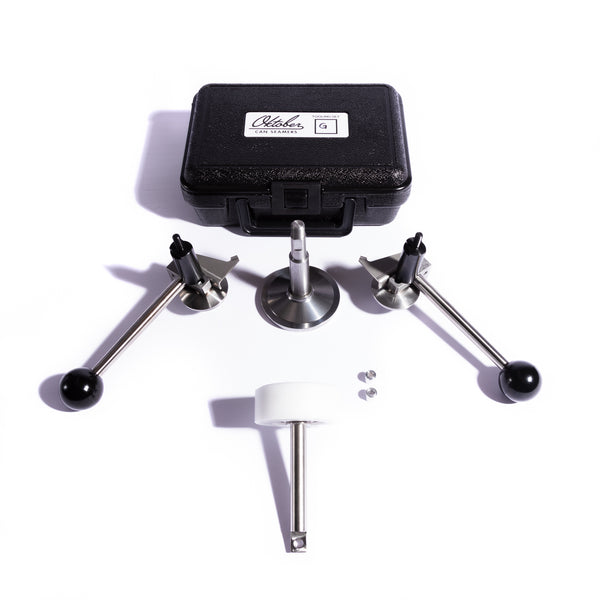 Tooling set -G-  specifications and compatibility

This tooling set is compatible with Oktober Model 7 Can Seamers, and is configured to seam aluminum beverage cans with size 300 ends (tops). It comes standard with an adapter for 32oz Crowler™ cans. An optional adapter for 750ml cans is available.  Custom adapters for other size 300 end cans are also available upon request.  
The "Can End Type" drop-down menu allows you to choose the profile of the ends you plan to seal.  All profiles create the same quality seam; choosing which type should be based on the source of cans you plan to use.  See our FAQ page for more info.