Labeled 401 x 700 Steel Cans (incl. Vented Foil Ends)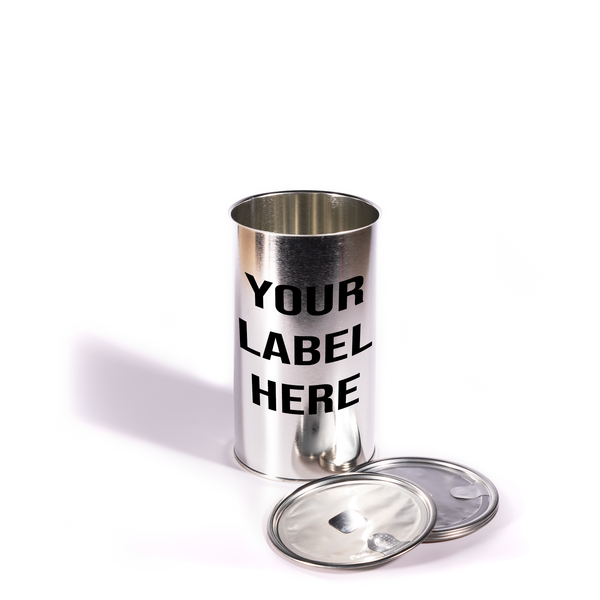 Why steel cans for coffee? 

Freshness. Sustainability. Visibility. Production Friendly. Stackable. Available. Learn more here.
Box of 100 (Cans including ends)

401 x 700 LABELED steel cans INCLUDING vented foil ends (tops). 
12-16oz of whole bean coffee is recommended for this size can. 
The Model 7-H can seamer is required to seal size 401 cans (other models can not be retrofitted)
We will supply a size template for can design. Typical leadtime after receiving the design is 2 weeks.  

The cans are packaged in (4) 21 x 21 x 29in double-wall corrugated boxs with packing paper separating each layer of cans. Ends are packed separately in a 6 x 6 x 9in box.
Ordering Information:
Step 1: Order your cans from this page
Step 2: Download the [Label Template] 
Step 3: Create your label
Label artwork dimensions need to be exact dimensions (reference can templates) (0.125″ bleed)
File needs to be sent as PDF
Resolution: 300 dpi
Step 4: Email artwork to Dylan@oktoberdesign.com (reference your order number in the email)
Dylan will work with you to ensure your labels are perfect
Lead time for labeled cans is 2 – 3 weeks
Disclaimer: Check your local laws and regulations regarding label requirements.